WILLIAM BOLLMAN FAMILY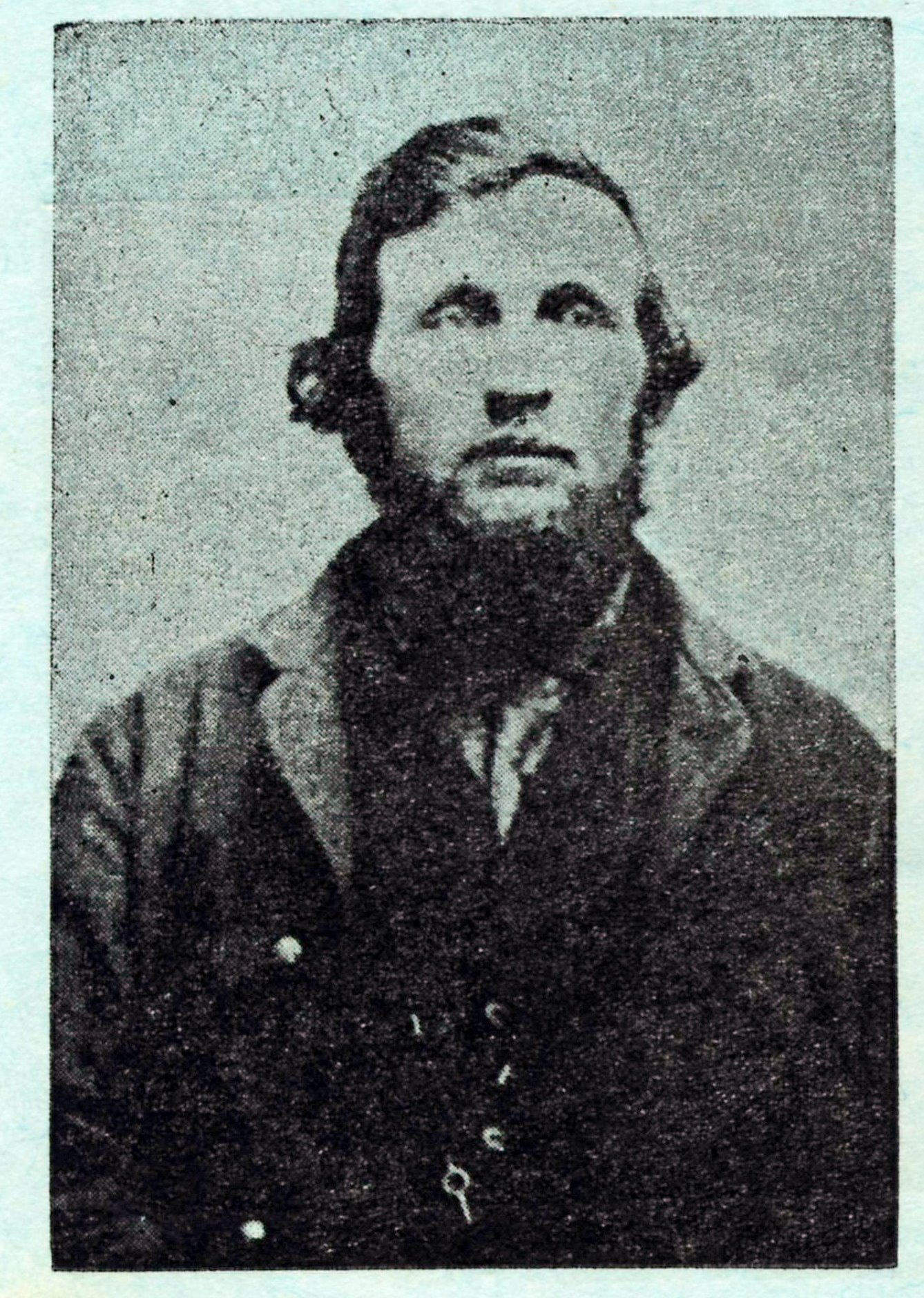 William, see Bollman 3

Elizabeth, see Harden 3

Sarah Ann, 1825-1907; m. John Matheny Waxler; 9 chd: Barbara, Elizabeth, Eliza, Ebeneezer, Jane, Nancy, Sarah Ann, William, and Wilhelmina.
Nancy M., 1828-1909; m. John Waxler; ten chd: Louis, Skelton, Mahala, Arlana, Martha, Calvin, John, Susan, Ida, and Charles.
Martha D., 1831-1910; m. James Waxler; 3 chd: William, Joseph, and Mary.
James H., 1833-1897; m. Betsy Ann Letchford; 7 chd: Loretta, John, Louise, Drusilla, Thomas, Mary, and Ezra.
Henry C., 1835-1901; m. Adline; 9 chd: Benjamin, Lucing, Emma, Charles, David, Sherman, Lillie, Jessie, and Harry.
Moses Ayres, 1838-1909; M. 1st Nancy Harris; 3 chd: Rena, Willard, Maggie; m. 2nd E. Caroline Brown; 8 chd: Fenton, T. Parker, Talcott, Stella, S. Ferrel, Vera, Vives, and E. Oberton.
Enoch Harden, 1841-1894; m. Mahuldah Bates; 4 chd: Marshall, Charles, William, and Ira Sankey.
John Waxler, see JWB family

George Washington, 1847-1917; m. Martha French; 7 chd: Rutherford, Carrie, Cordie, Bird, Olander, Ora, and George.
All of William's children were born on a farm near Duncan Falls, Ohio; Nancy d. in Ohio, John in Wash. state, George in Dakota, and all others In Iowa. The three daughters married into one Waxler clan.
WILLIAM BOLLMAN
Photograph provided, and identified
by Vives Bollman Castalia, Iowa